1• Affichage pré-campagne de lancement / Teaser campaign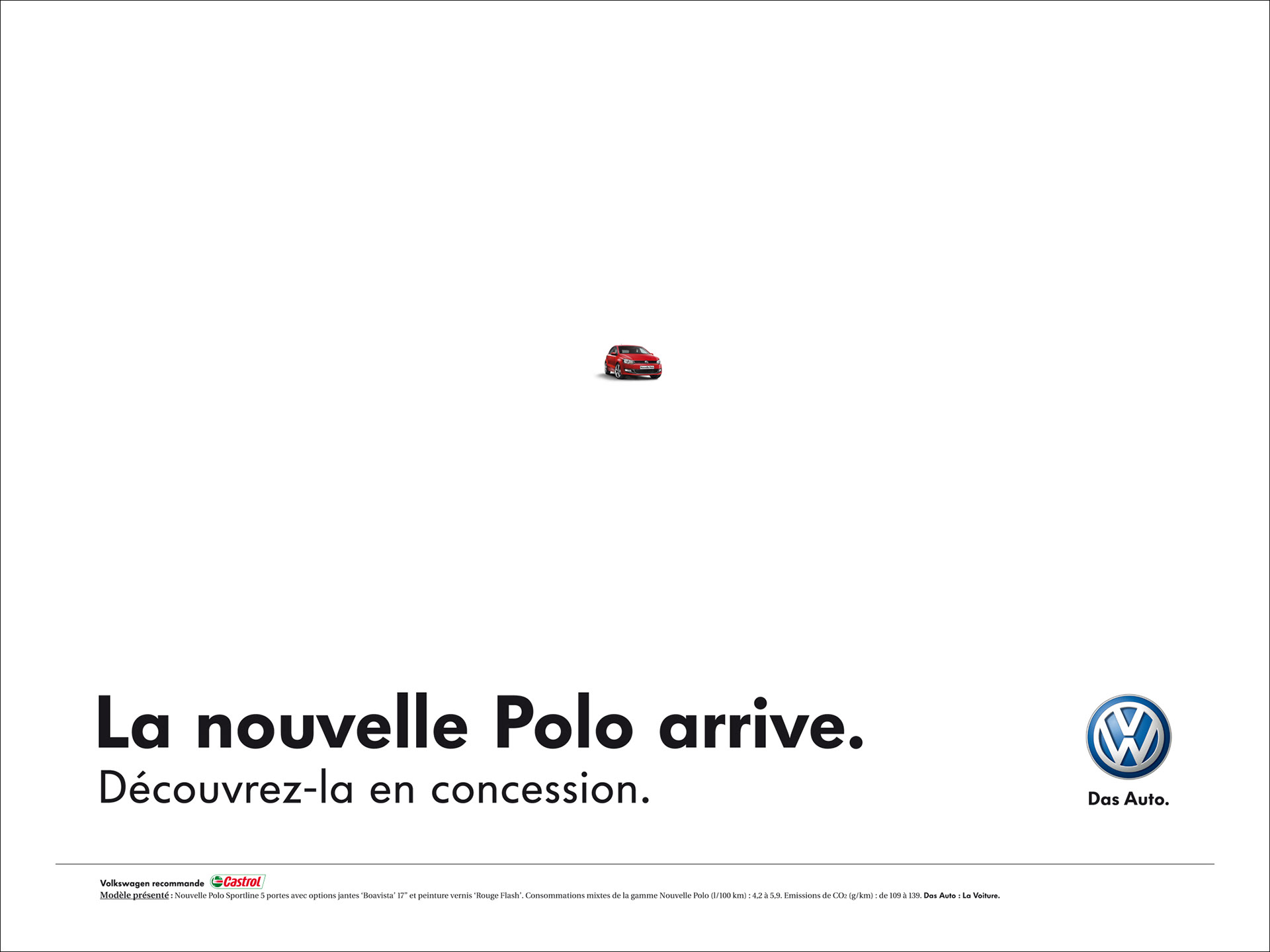 Pré-campagne de lancement de la Nouvelle Polo. 
La Polo n'étant pas encore disponible en concession, il s'agissait de la dévoiler sans trop la montrer. 
Teaser campaign for the New Volkswagen Polo.


Polo wasn't available yet at dealers and showrooms, the brief was to show it but without showing it too much.
Nomination Club des Directeurs Artistiques 2009.
Affiche d'Or Les Affichades de Toulouse.
2• Campagne Télé / 
TV Campaign
Volkswagen Podium JC Decaux Nouvelle Polo. Remarquable.


Challenge :

 Événementialiser le lancement de la Nouvelle Polo autour de la signature : Nouvelle Polo Remarquable. Émerger sur un média saturé d'offre automobiles par une création "qui se remarque" en intégrant la contrainte, dans un contexte de lancement, de montrer la voiture en majeur.


Réponse :

 Afficher de "vraies Polos" en transformant certaines affiches 4X3 placées à des endroits stratégiques en podiums permettant de soutenir une voiture (première mondiale JC Decaux Innovate).


Sélection Club des Directeurs Artistiques 2009.